---
Perthyn: 'belonging to/possessing': An exploration of how collections can create community in Ceredigion
---
Ceredigion Museum is running a new project called Perthyn.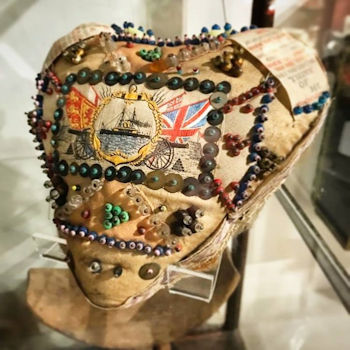 Tell us what you think:
What matters to you and your community?

Do the museum's collections reflect your values?
We are delighted to have been awarded £116,000 development funding by the National Lottery Heritage Fund.
We are now working with community groups and consultants to fundraise for the £2.3 million needed to safeguard Ceredigion's unique heritage collections and to ensure that every Ceredigion resident can find something in the museum collection that resonates with their sense of identity and values, regardless of their age, gender, ethnicity, beliefs, sexuality, ability or other characteristics that they identify with.
'For me, this beautiful object represents how creativity can be used to show love, and connection.' Kim James-Williams, Perthyn Community Liaison Officer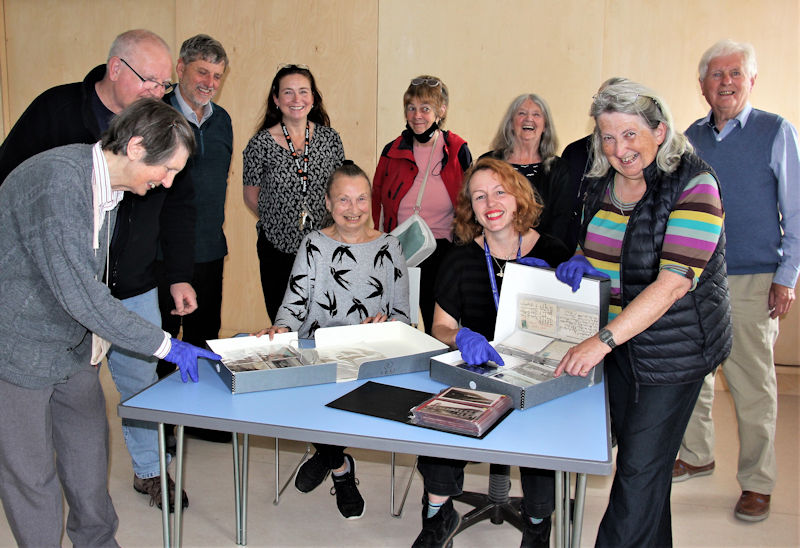 Members of Aberystwyth Postcard Club discuss why postcards are important to them.
We are working with the Common Cause Foundation to explore how shared values can build bridges between Ceredigion's various communities. We want to find out what matters to people in Ceredigion, why, and how the museum's collections can reflect their values.
To give people access to the whole collection (only about 10% is on display currently) the project will include building a brand new, state of the art Ceredigion Heritage Collections Centre, where adults and children will be able to have behind the scenes tours and attend workshops. 
The project will create five jobs to support the museum with digitisation of the collections, creative community engagement, audience development, collections management and skills development. There will also be a new website so people can access the collections online.
If you would like to find out more about this exciting project please e-mail perthyn@ceredigion.gov.uk we would love to hear from you.