---
WHAT'S ON
---
Exhibition and Events at Ceredigion Museum
Along with the permanent displays the museum has a lively programme of temporary exhibitions and events.
Exhibitions are free; there is a charge for some events.
Ticket Information 01970 612125
---
Yoga Class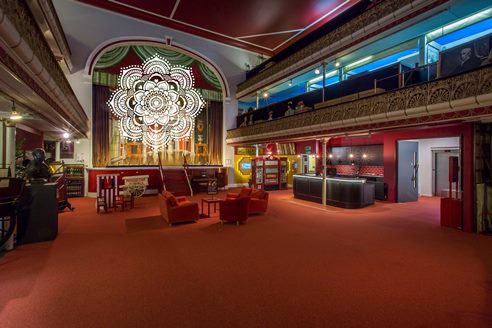 THURSDAYS 5.15pm - 6.15pm
Come and rediscover your inner peace in the surrounds of our beautiful old building. We're following the worldwide trend of yoga in museums, and starting a weekly yoga class in the Coliseum.

Please bring a mat if you have one, a bottle of water and a blanket. Suitable for all abilities.

£5
Workshop
02/05/2019 - on going
One More Day Less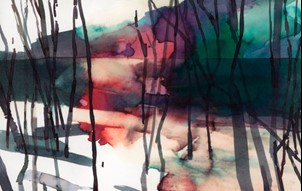 18 January - 11 April
10am - 5pm
Free (donations welcome)
One More Day Less is an exhibition of new work from Tregaron born painter Beth Marsden. Exploring the human and geological cycles of destruction and construction that govern our planet, Beth reflects on the hope that we embed in our constructed world and our horror at seeing it deconstructed. Through two-dimensional painting and three dimensional installation the work will talk of our obsessive need to build, expand and create, even while things disintegrate politically and environmentally.
Exhibition
18/01/2020 - 11/04/2020
CANCELLED Folk and Roots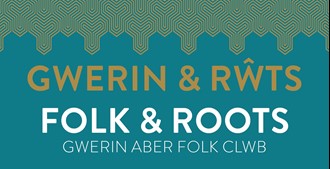 18 March - CANCELLED
8 & 22 April - CANCELLED
7:30pm (Doors open 7pm)
Free (donations welcome)

Gwerin Aber Folk Clwb invite all those who want to sing, play or listen to an evening of live music. For more information visit www.aberystwythfolkclub.co.uk
Music
05/02/2020 - on going
CANCELLED Open Mic Jazz Sessions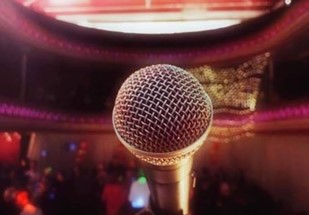 26 March - CANCELLED
30 April - CANCELLED
7:30pm (doors open 7pm)
Free (donations welcome)
Calling all vocalists and instrumentalists! Join us at the Open Mic Jazz Sessions for an opportunity to perform, accompanied by the Museum's house trio. Please bring sheet music or a lead sheet – or just come and listen.
CANCELLED The Pirates of Penzance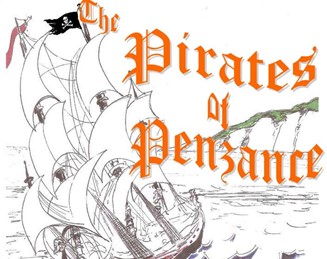 1 – 5 April CANCELLED
Wednesday – Saturday: 7:30pm (doors open 7pm)
Sunday: 2pm (doors open 1:30pm)
Earlybird £8 / Door £10
Showtime Singers present The Pirates of Penzance, a light opera, by Gilbert and Sullivan that is a satire on the army, the police, and the British sense of duty. A hilarious farce of sentimental pirates, bumbling policemen, dim-witted young lovers and an eccentric Major-General, it boasts one of the most famous patter songs in musical theatre history.
CANCELLED Easter Discovery Workshop
11am – 1pm CANCELLED
Free (donations welcome)
If only objects could talk, what stories would they tell? Discover the secrets on the museum's collection in this art workshop for families.
Speaking Stones storytelling with Milly Jackdaw
2:30pm
£5 (£3 for each additional child)
Travel through time, legends and myths with storyteller Milly Jackdaw in this series of stories brought to life. 
The story of Chocolate. Legends and myths of Central America from the Ancient Mayans. Where in the Universe did chocolate come from and why does it taste so delicious? Is it true that it is actually good for you?
CANCELLED - 50 Shêd o Lleucu Llwyd
7:30pm (doors 7pm)
Earlybird £15 / Door £20
Performing classic Welsh songs with a cheeky, modern twist, Rhys Taylor's band 50 Shêd o Lleucu Llwyd is an evening not to be missed.
Go Home, Polish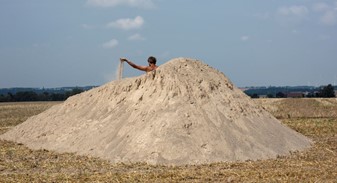 25 April – 4 July
10am – 5pm
Free (donations welcome)
Where and what is home? Polish-born, Welsh-resident, artist Michal Iwanowski asked himself this complex question after he saw the words "Go home Polish" scrawled on a wall in his home town Cardiff. What did this question mean to him? Should he really be going or was he already home? In April 2018 Michal set off on foot to find the answer. Go home, Polish documents one man's journey between two places and the stories he discovered of homes lived, loved and sometimes lost.
Baka Beyond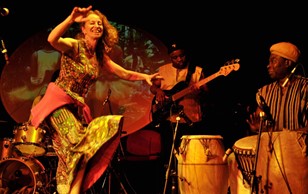 7:30pm (doors opn 7pm)
Earlybird £14 / Door £16
The original Afro-Celtic danceband inspired by the music of the rainforest.