---
WHAT'S ON
---
 Exhibition and Events at Ceredigion Museum
Along with the permanent displays the museum has a lively programme of temporary exhibitions and events.
Exhibitions are free; there is a charge for some events.
Ticket Information 01970 612125
---
CHERISH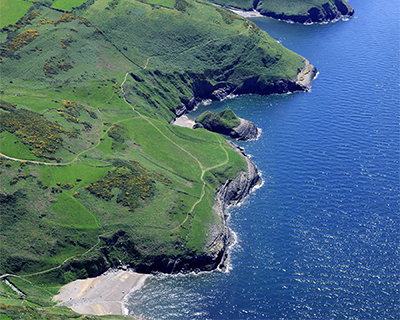 25 FEBRUARY - 25 MARCH
10.00am - 5.00pm
The aim of the exhibition is to raise awareness of the impacts that climate change continues to have on our precious coastal heritage, and the work that CHERISH is doing to assess risk, measure change and record sites in Wales and Ireland.
FREE
Exhibition
25/02/2023 - 25/03/2023
Yoga Class

TUESDAY
5.15pm - 6.15pm
Come and rediscover your inner peace in the surrounds of our beautiful old building.  Gentle yoga in the auditorium  for people with underlying  physical  health  difficulties.
Contact Lesley  for details 07929711451
Workshop
21/03/2023 - on going
Film Premiere

SATURDAY 25th MARCH
6:30 – 10:30pm
Local creatives, filmmakers, and an incredible band.
FREE
Film and Theatre
25/03/2023
Wellbeing through drawing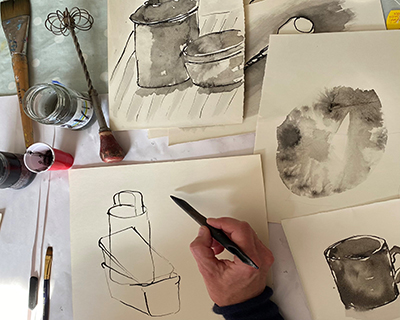 Ceredigion Museum and MIND invite you to 'wellbeing through drawing and mindfulness sessions':
29.03.23 Wednesday 6:30-8pm
Using objects from the collection we will explore wellbeing through drawing, meditation, and discussion.
To book your place or for more information please contact:
info@mindaberystwyth.org / perthyn@ceredigion.gov.uk
FREE
Discovering Medieval Aberystwyth

WEDNESDAY 29th MARCH
5:00 - 7:00pm
What sort of place was Aberystwyth in the Middle Ages? Who lived here? How was it connected to the world outside? 
This event explores the community of medieval Aberystwyth and the multiple links between the town and the wider world. Using materials in the Ceredigion Museum collection, Dr Louisa Taylor and Dr Rhun Emlyn from Aberystwyth University will share some of their ongoing research into the town's past.
Light refreshments will be provided. 
Booking required. Please contact Kate Sullivan: kas99@aber.ac.uk
FREE
The Landscape of Ceredigion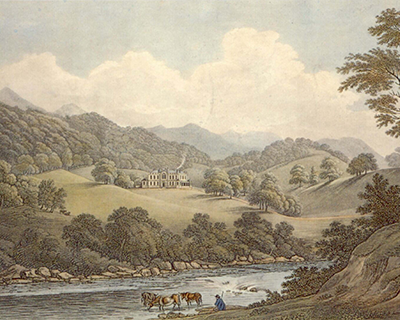 MONDAY 3rd APRIL
1.00pm
A tour with conversation for Welsh Learners at Ceredigion Museum
The Landscape of Ceredigion
Join us for this lunchtime guided tour with Barbara Roberts and brush up your Welsh whilst learning a bit about Ceredigion. This is for Welsh learners and will incorporate some conversation, aimed at people who have some basics in Welsh language, not for complete beginners. The duration will be 45 to 60 minutes and numbers will be limited to allow space for questions and conversation.
Booking essential.
FREE
Scratch stories

MONDAY 3rd APRIL
1 - 4pm
As part of Aberystwyth University's 150th birthday celebrations we are running storytelling with Scratch animation workshops for children and families (people aged over about 8). Come along and learn how to make a simple animation telling a story of Aberystwyth, maybe enter our animation competition, and learn a little bit of coding on the way.
FREE