---
WHAT'S ON
---
 Exhibition and Events at Ceredigion Museum
Along with the permanent displays the museum has a lively programme of temporary exhibitions and events.
Exhibitions are free; there is a charge for some events.
Ticket Information 01970 612125
---
YOGA CLASS

TUESDAY
5.15pm - 6.15pm
Come and rediscover your inner peace in the surrounds of our beautiful old building.  Gentle yoga in the auditorium  for people with underlying  physical  health  difficulties.
Contact Lesley  for details 07929711451
Workshop
21/03/2023 - on going
ENCOURAGING CURIOSITY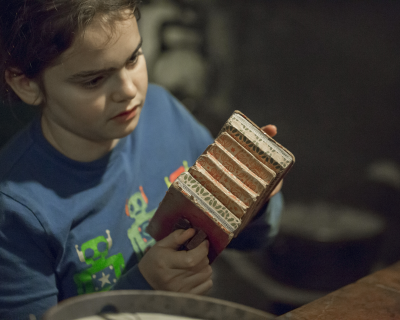 Get to know the collection through tours, talks and Hands on History sessions.
Are you interested in discovering more about the museum and the history of Ceredigion?
Uncover the wonders of Ceredigion Museum with a series of talks, tours, quizzes and the stories behind the objects.
Available for groups and individuals, in Welsh or English and can be specially adapted for Welsh learners.
For more information and to discuss your needs email museum@ceredigion.gov.uk or telephone 01970 633088
Workshop
16/10/2023 - on going
MARY MATHEWS AT THE COLISEUM

THURSDAY
11am
Join piano player Mary Mathews at the Coliseum every Thursday morning from 11am.
Each Thursday Mary works through a medley of family favourites. Weaving together songs from shows and films she quickly stirs the memories of time gone by.
Bound by no musical genre or period, Mary explores an eclectic mix of melodic numbers to perform her chosen theme of the week.
Can you guess the theme?
FREE
Music
26/10/2023 - on going
DRAWN TOGETHER

28 OCTOBER - 13 JANUARY
10am - 5pm
How the Museum's collection inspires.
An object is 'just an object' until its story is revealed.
This exhibition is the culmination of a project exploring objects in the museum and what they mean to people, the memories that become attached to an object.
The drawing sessions, with people of all ages, explored different ways of engaging with the museum objects through a variety of drawing techniques and 'mark making.'
FREE
Exhibition
28/10/2023 - 13/01/2024
A CHILD'S CHRISTMAS IN WALES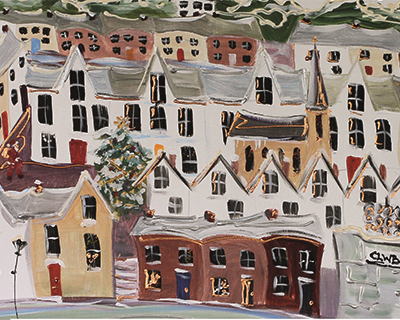 FRIDAY 15 DECEMBER
7.30pm
Dylan Thomas' timeless Christmas classic story performed as a monologue by award-winning actor Adrian Metcalfe.
This piece has been charming audiences, young and old, ever since its publication over half a century ago.
Adrian and Lighthouse use their unique style to bring new life to colourful characters of Thomas' Swansea childhood.
The perfect way to start a Christmas in Wales….
£8 early bird
£10 on the door
Film and Theatre
15/12/2023
50 SHADES OF SANTA CLAUS

SATURDAY16 DECEMBER
7.30pm
From Lionel Ritchie to Gustav Holst, from Ben E. King to The Pogues, from Sinatra to Disney and from Bruno Mars to Caryl Parry Jones.
Formed in Cardiff in 2018, featuring the award-winning vocal artists Sara Davies and Gwydion Griffiths, the critically acclaimed 8-piece band '50 Shêds o Lleucu Llwyd' is ready to blow your baubles off and put the funk back into your stockings.
Bring your Santa hats, tinsel and Jingle Bells! Ho ho ho!
To include a glass of bubbly.
£20
FATHER CHRISTMAS IN THE MUSEUM

SATURDAY 16 DECEMBER
from 11.00am 
Visit Father Christmas in the magical setting of the museum.
Entertainment, Christmas workshops and a mince pie await.
Booking essential.
Call into the Tourist Information Centre, or phone 01970 612125.
£7
BAH HUMBUG HOOLEY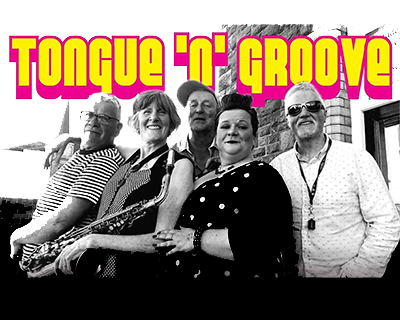 FRIDAY 22 DECEMBER
Doors open at 8pm til late!
For the ultimate mad Friday party, Ceredigion Museum unleash Tongue & Groove.
Expect an exhilarating and eclectic set with this well-established covers band.
They bring 'hwyl' and enthusiasm to every gig.
A night to raise money for the Friends of Ceredigion Museum.
To include a glass of fizz!
£8 early bird
£10 on the door